With technology advances and much more affordable prices, private homeowners can now afford to install home surveillance systems to keep an eye on their homes when they are away.  Systems are now also very easy to install. Security camera systems typically come with 4, 8, or 16 CCTV cameras.  CCTV stands for closed circuit television. Systems can be bought as a packaged turnkey solutions with everything you need. CCTV Camera Pros is a direct supplier of systems and can supply everything that you need.  They also provide excellent technical support on the phone, over email, or online chat.
Systems from CCTV Camera Pros come with surveillance DVRs that are able to be networked and connected to the Internet and remote DVR viewer software that allows a home owner to watch their property over the Internet through the eyes of their cameras when they are away from home.  In addition to the DVR, these complete systems come with your choice of 4, 6, and 16 indoor or outdoor cameras, all of the cables and connectors that you need for wiring, and a LCD monitor. See the image below for an example system. The picture on the right shows what the remote internet viewer software looks like.  Click on either of the below images for more information and large image views.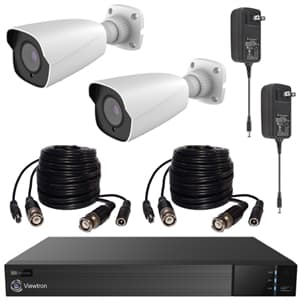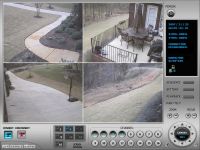 Click here to visit CCTV Camera Pros for more information or call 888-849-2288 to speak with a CCTV support specialist.